A very warm welcome to the Second edition of Bitesize. A school's SENCo has two very important jobs:
Job one: To fulfil the role of the SENCO.
Job two: To do everything else.
 With the education committee's report on the state of provision for pupils with special educational needs, the end of the honeymoon period of the new school year, a mountain of paperwork and several new initiatives, a general election which could herald change and all of the other things and stuff it is easy to feel like we are sinking in the eye of a turbulent storm. With that in mind I have decided that SEND is not about waiting for the storm to pass, it's about learning to dance the rain.
Each time something new, potentially scary or difficult comes our way it is important to take a deep breath and remember why we do this. It's all about the human beings that we are helping to have the best and brightest tomorrow.
I think that the new style OFSTED reports pose an interesting question: 'What is it like to attend this school?' It is heart-warming to hear that many of you are asking a similar question: 'What is it like to be a pupil who experiences SEND in our school?' This question makes us bring back all that we do to our children and young people and to push forwards on their behalf.
I hope that you will enjoy our second edition of Bitesize – if there is anything that you'd like to see in future editions please get in touch.
It'll soon be Christmas….
Beccie Hawes.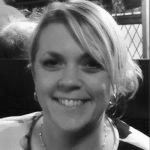 Beccie has worked in all aspects of Special Educational Needs including mainstream, additionally resourced provision and specialist settings. She has extensive experience as a SENCo, Inclusion Manager and Lead Local Authority Advisory Teacher. Beccie is currently the Head of Service with the North Star Inclusion Advisory Team in Walsall – a service that supports schools and settings with all aspects of inclusion. Beccie remains very 'hands on' in the classroom and is passionate about being at the chalk face to support teachers and children in order to practice what she preaches.
This is a highly comprehensive interactive assessment tool for children and young people on the autism spectrum in mainstream and specialist early years, school and post 16 settings. It is specifically designed to support staff in identifying learning priorities and measuring progress in areas that fall outside the national curriculum.
Available from: https://www.autismeducationtrust.org.uk/shop/pf-shop/
 Activities of daily living include the basic actions that involve caring for one's self and body, including personal care, mobility, and eating. Difficulties such as developing the appropriate motor skills for tool control (writing, cutting and eating for example), dressing and undressing for PE, executing the skills to play ball games on the playground and planning and executing a task can all pose significant barriers to learning and accessing wider school life.
The KIDS section of the Glasgow and Clyde NHS website provides free, evidence based advice on developing a number of these skills. The advice is often supported with effective visuals and breaks skills down into small steps allowing you to effectively assess small step progress towards a bigger goal. Much of this information would be useful to signpost for parents and carers. It can be accessed via: https://www.nhsggc.org.uk/kids/resources/