The conversations will all about Special Education Needs and disability hosted by Arran Smith (SEND Group) Beccie Hawes (Cadmus inclusive) 
We will bring together a conversation/podcast of all things special education needs related with insights and ideas related to all areas of interest, knowledge and discussion for everyone working within the education community.
How does it work?
The SEND Bitesize podcasts will be live at 5:30pm every Friday and every Monday the podcast will be uploaded to your favourite podcast service, see links below.
We will take questions on Fridays from our audience on the related subjects that we are talking about.
Session 1
Session One will start 29th January live on Facebook.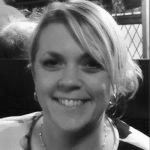 Beccie has worked in all aspects of Special Educational Needs including mainstream, additionally resourced provision and specialist settings. She has extensive experience as a SENCo, Inclusion Manager, Lead Local Authority SEND Advisory Teacher and has set up and led an inclusion advisory service. Beccie is currently proud to be the Head of Service with Cadmus Inclusive part of Cadmus Services which is based in Walsall. This service has a national reach and actively supports schools with all aspects of providing a high quality education for vulnerable learners. Beccie is the author of 'The Complete Dyslexia Toolkit' and co-author of 'Getting it Right for SEND' and 'How to Create the Perfect Partnership with Parents'. Beccie also writes the national Ebriefing: SEND Bitesize. She has also developed a number of educational resources to support learners with educational needs which schools across the UK have purchased and use. Beccie remains very 'hands on' in the classroom and is passionate about being at the chalk face to support teachers and children to think differently for a brighter tomorrow. She is also the mum to four boys and a dog.
Beccie Hawes, BA (hons) QTS, PG Cert (SpLD), MEd, AMBDA
Arran Smith Founder of the SEND Group
Arran Smith has worked as a volunteer, employee and now as a consultant in the field of dyslexia, SEND and education for over 15 years. Arran was diagnosed as being dyslexic when he was aged nine and was taken by his parents to the Leicestershire Dyslexia Association which ran an after-school workshop on a Saturday morning. Over the past 20 years Arran has worked his way from student to tutor and is now Chairman of the group. In 2006 Arran was awarded the British Dyslexia Associations Young Achievers Award for all of his hard work as a volunteer with the Leicestershire Dyslexia Association, because of this he became more involved in the work of the B.D.A. He was a volunteer on a number of committees including the B.D.A. Management Board. With dyslexia still being a big part of Arran's life, work became very difficult and a change needed to be made. In May 2010 after 18 months on the BDA management board Arran resigned and in June of that year, became a member of staff and spent five years as the Membership Development Officer.
During his working life he has worked in the retail business and has also worked with other charities with roles that covered development and operational management. Arran is now self-employed and has his own consultancy business the LVA Group which supports other businesses and charities, and also has a company which helps to raise awareness called the SEND Group it offers training, webinars and consultancy in all areas of SEND within the education community.